XTONE Duo
Guitar&Mic Smart Audio Interface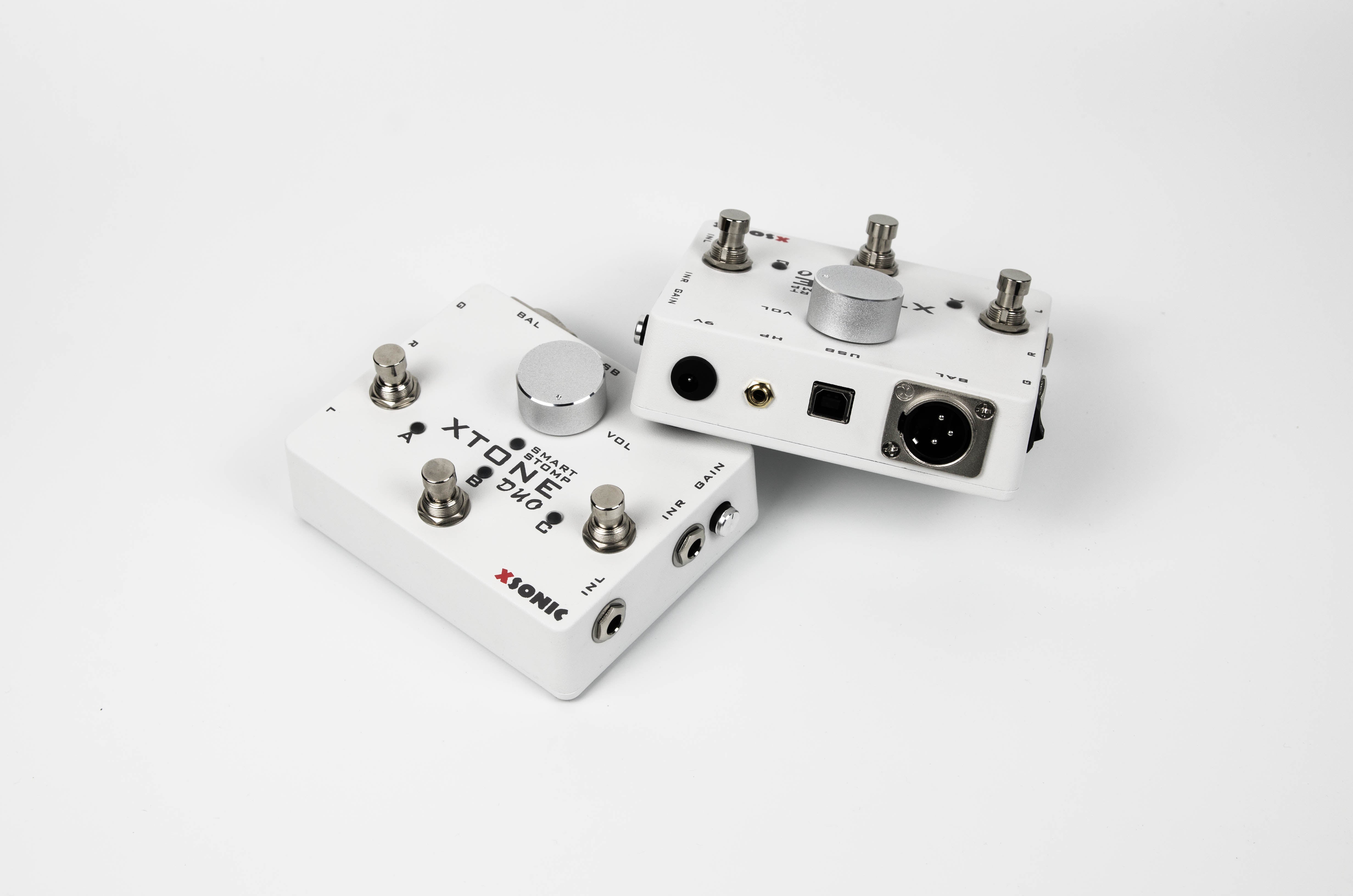 XTONE Duo is a derivative of XTONE with a white shell that has the same features and performance as XTONE.The only difference is that Duo replaces the original expression pedal interface with a microphone input.
This means that the XTONE Duo has two audio input channels, one for guitar (left channel, INL) and one for microphone (right channel, INR).At the same time, the microphone input channel has a gain adjustment knob of up to 50dB and 48v phantom power. And you can sing and play at the same time.In addition to this, XTONE Duo and XTONE are exactly the same in terms of function and audio quality, there is no difference. For more details, please refer to XTONE.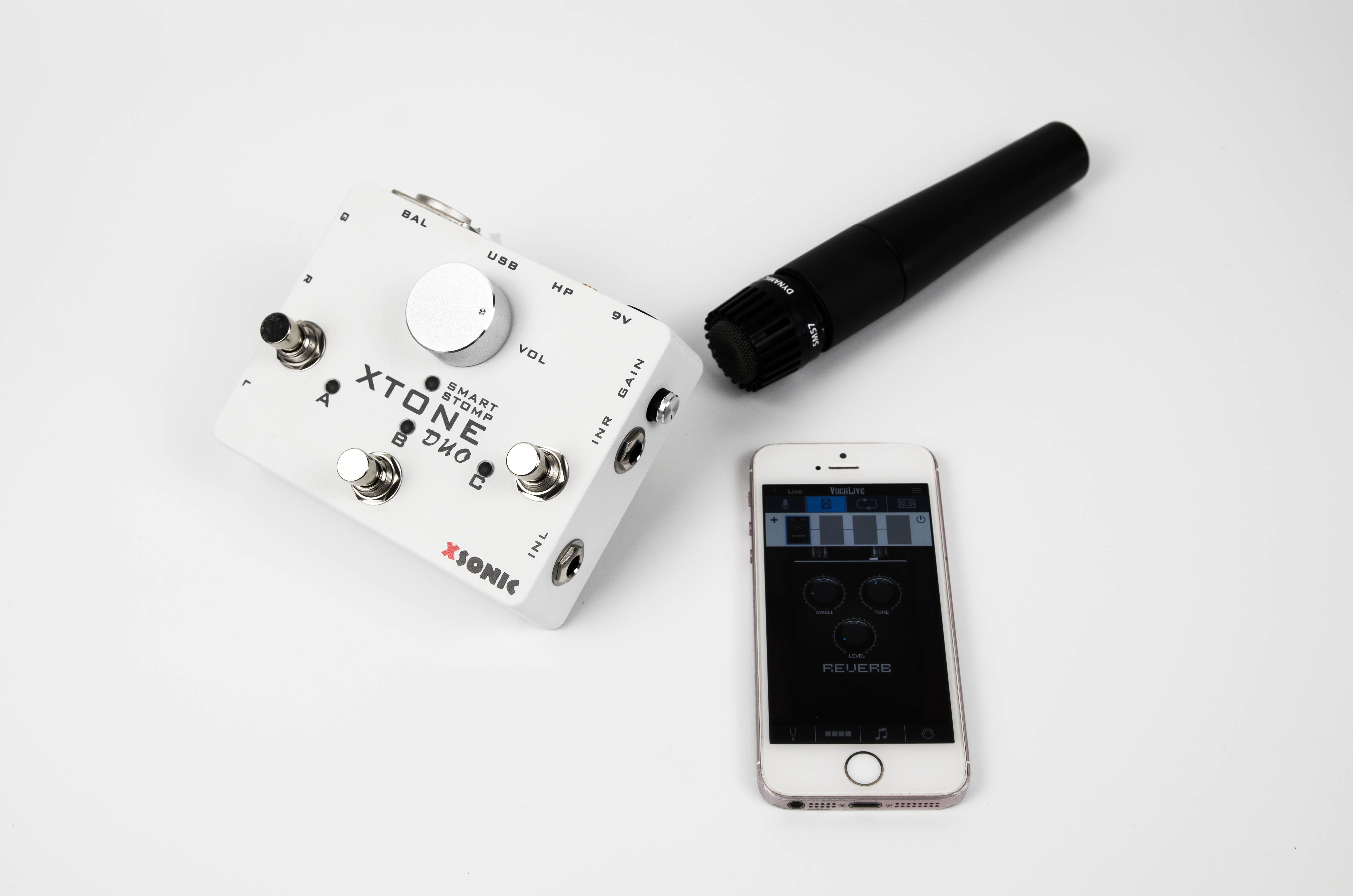 Features
√ Best audio quality
√ 192KHz Ultra-HD audio
√ Low latency and high dynamic range
√ Microphone Preamp & 48v Phantom Power 
√ Two input channels &  Foot Switch
√  Include the redeem code of unlocking BIAS FX Essential pack
√ Support guitar, bass, keyboard, Microphone
√ Direct power supply by your phone
√ Support iOS, Windows, Mac, Android
√ Can be used as a HIFI player
√ Can upgrade firmware via USB
√ Ultralight
How To Use Guitar And Microphone At The Same Time
If you want to use the microphone effect software while using the guitar effect software (singing and playing at the same time), you need to make the following software settings:
1) Open the guitar effects software (such as JamUp), set it to run in the background mode, and set the audio input channel to Left.
2) Open the microphone effect software (such as BIAS FX), set it to run in the background mode, and set the audio input channel to Right.
3) Add some FX, and adjust the volume balance of the two softwares, then you can singing and playing at the same time.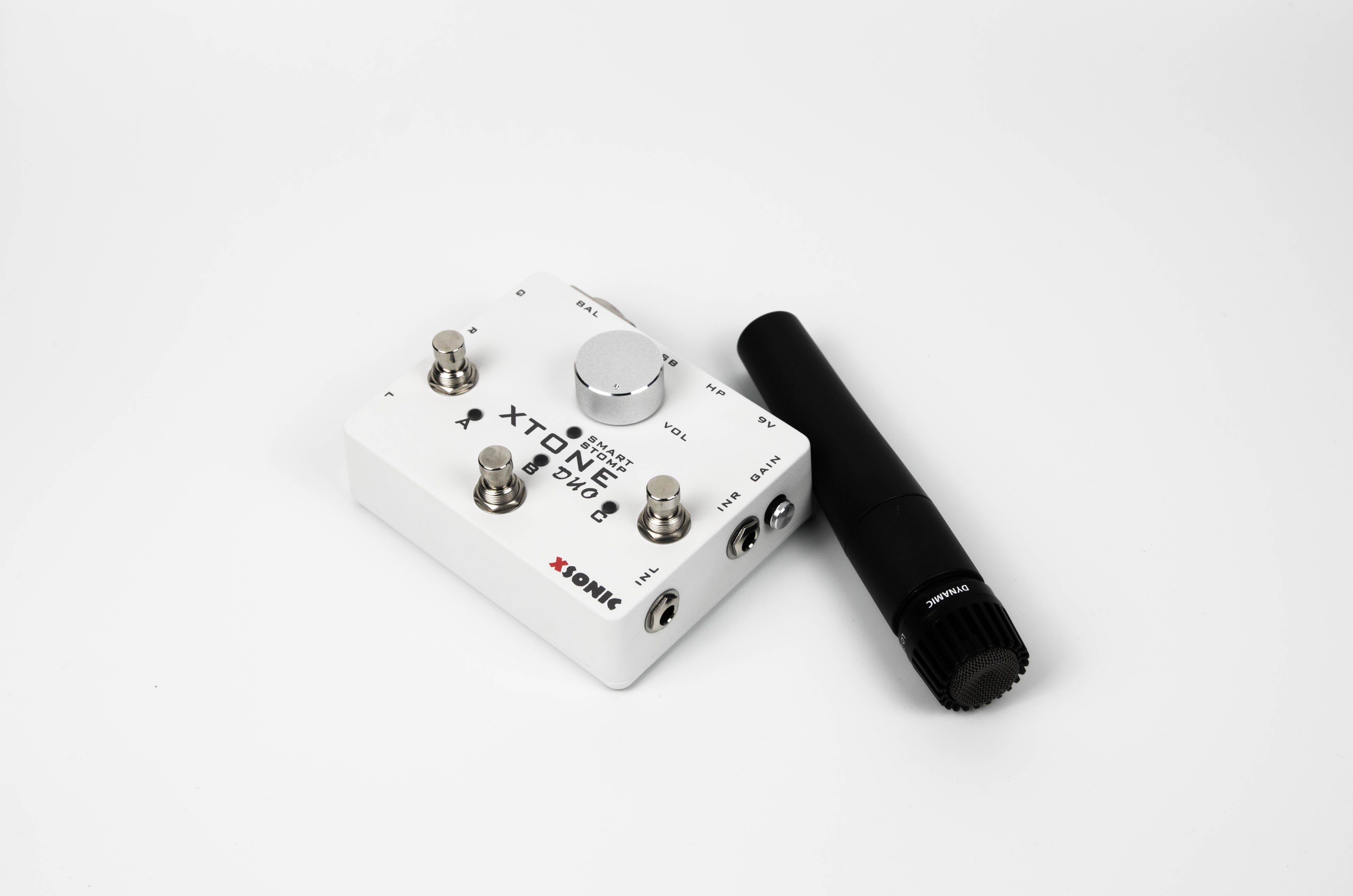 Effects Software For Microphone
There is also a lot of effect software for vocal microphone on smart device, such as VocaLive, JamUp, BIAS.
Among them, JamUp and BIAS can be used for microphone because they have built-in speaker simulation of vocal microphone, and add some reverb, chorus and delay, you can get a great sound.

From now on, buy the XTONE series from our official store(xsonicaudio.com/Amazon.com XSONIC/Aliexpress XSONIC/eBay XSONIC) a redeem code will be included in the box as a gift. This redeem code worth $20 is used to unlock BIAS FX License(iOS only).
Specifications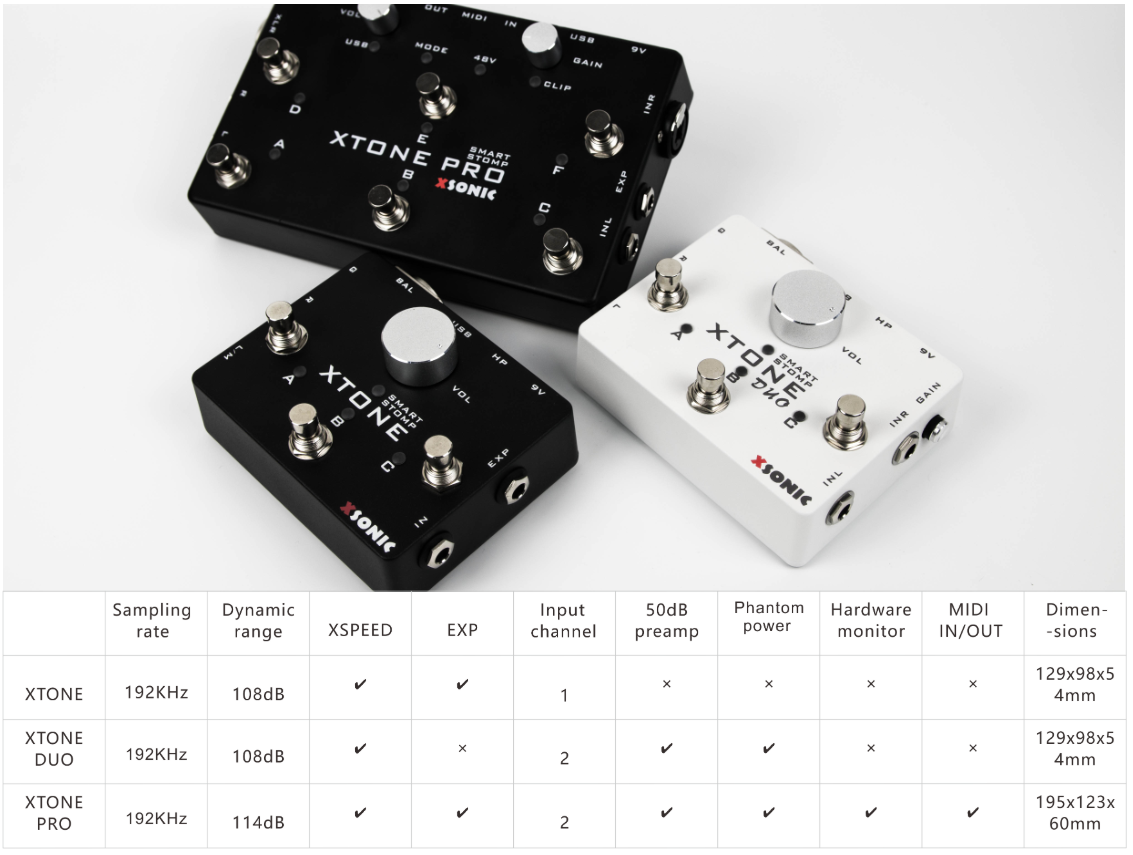 | | |
| --- | --- |
| Input impedance:1M ohms(INL), 100K ohms(INR) | THD+N:0.001% |
| Unbalanced output impedance:100 ohms | USB Power input:5V DC |
| Balanced output impedance:200 ohms | 9V Power input:9V DC |
| Frequency response:10Hz ~ 21kHz | Power consumption:100mA |
| Sampling Rate:44.1k-192kHz | Dimensions:129mm(D) x 98(W) x 54mm(H) |
| Sampling depth:24bit | Weight:355g |
| Dynamic Range:108dB |   |
Compatible Device
iOS:iOS 10 and above
Mac:OS X 10.6 and above
Android:Supports devices with Samsung Professional Audio technology such as Samsung Galaxy S6, Galaxy S6 Edge, Galaxy Note 4, Galaxy Note Edge, Galaxy S5, Galaxy Note 3, Galaxy Tab S2, and other devices. At present, Android devices on the APP less, only known AmpliTube support Android devices
Windows:Windows 7, Windows 8, Windows 8.1, Windows 10
Reviews
Loading